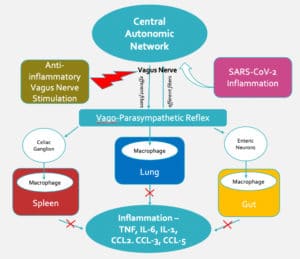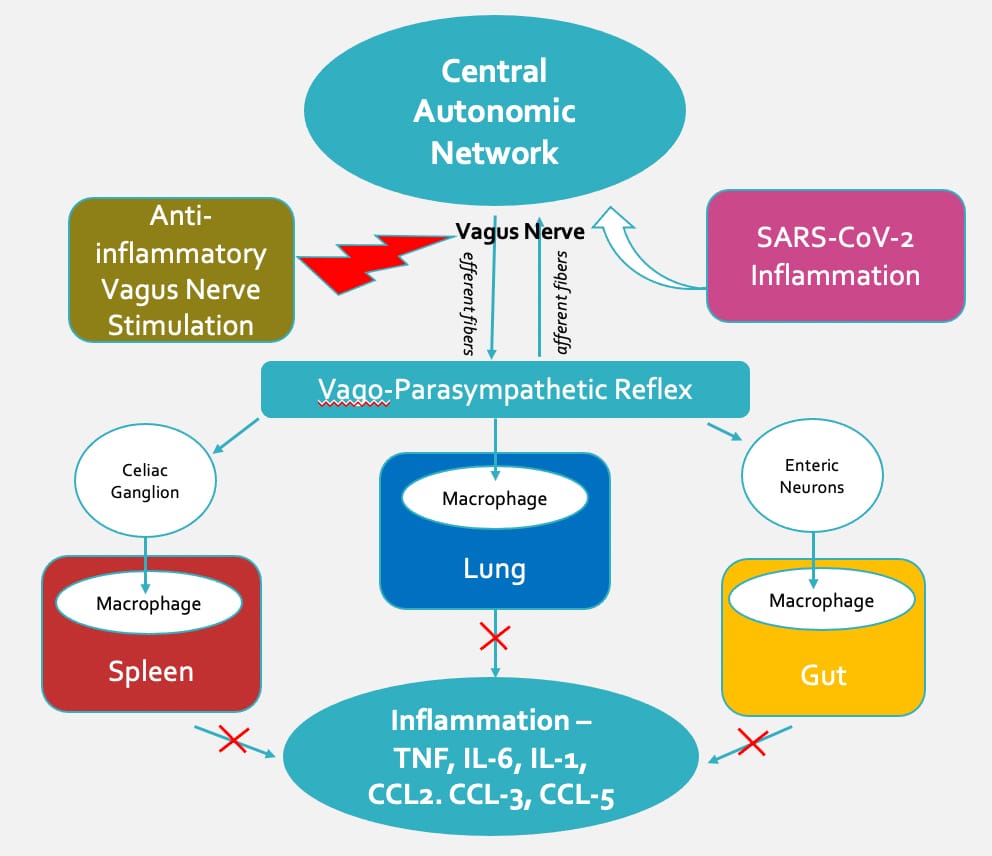 We are proud to present our final data of our study looking at benefit of vagus nerve stimulation in COVID-19 hospitalized patients performed in Buenos Aires, Argentina.
While the data has not been officially accepted for peer-reviewed publication yet, I felt it was important to release this data while the slow wheels of academia decide whether and when to publish.
We discovered that the use of transcutaneous VNS for 5 minutes, 4 times per day resulted in dramatically low rates of mechanical ventilation and survival rates almost as high as any other reported study.
COVID-19 is still a very real threat especially considering the almost weekly identification of escape mutations, some of which may be able to readily re-infect those with past COVID-19 infection.  Fortunately, present vaccines still seem to be providing protection against infection.  While not readily promoted in the U.S., transcutaneous vagus nerve stimulation offers a safe and potentially effective therapeutic option for other healthcare systems around the world struggling to care for their citizens.
The next great challenge will be managing the obvious inflammatory damage to the autonomic nervous system in the chronic long hauler COVID-19 patients. Our formal pilot trial of VNS in COVID-19 "long haulers" was postponed at this time due to lack of interested participants in the Phoenix area.
We presently have a few long hauler patients undergoing autonomic evaluation and plan to be reporting on the impact of The Nemechek Protocol in their symptoms and autonomic function within the next 2-3 months.